I am Pastor Tim Heinrich. My wife Susan and I are so excited to be planting Crossroads Baptist Church in Tracy. We both graduated from Cedarville University in Cedarville, Ohio. After pastoring in the midwest for ten years, we have returned to my home area, here in California's central valley.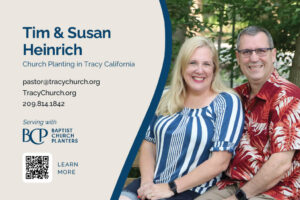 I am totally convinced that God's word is true and that it applies to our daily lives. I am committed to teaching the Bible as clearly as I can. It is my desire to see to you have a personal relationship with God. I am available to talk to you about any questions you have about the Bible.
Please contact me (pastor@tracychurch.org or 209.814.1842) at any time. I hope you will check out our Bible studies and put God's word to the test.
My wife Susan teaches music in the Lammersville School District. At Crossroads she is involved in the music ministry, children's ministries, and discipling ladies.
We are blessed by God to have four grown daughters.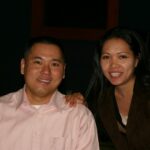 Tom Kow is the Chairman of the Fellowship of Deacons at Crossroads. Tom serves as the Deacon of Finance.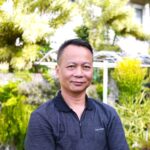 Sonny Milit is the Deacon of Facilities. He also serves as the church castodian